KLM Designated as a 'Quality Soccer Provider' by Canada Soccer
June 21 st , 2023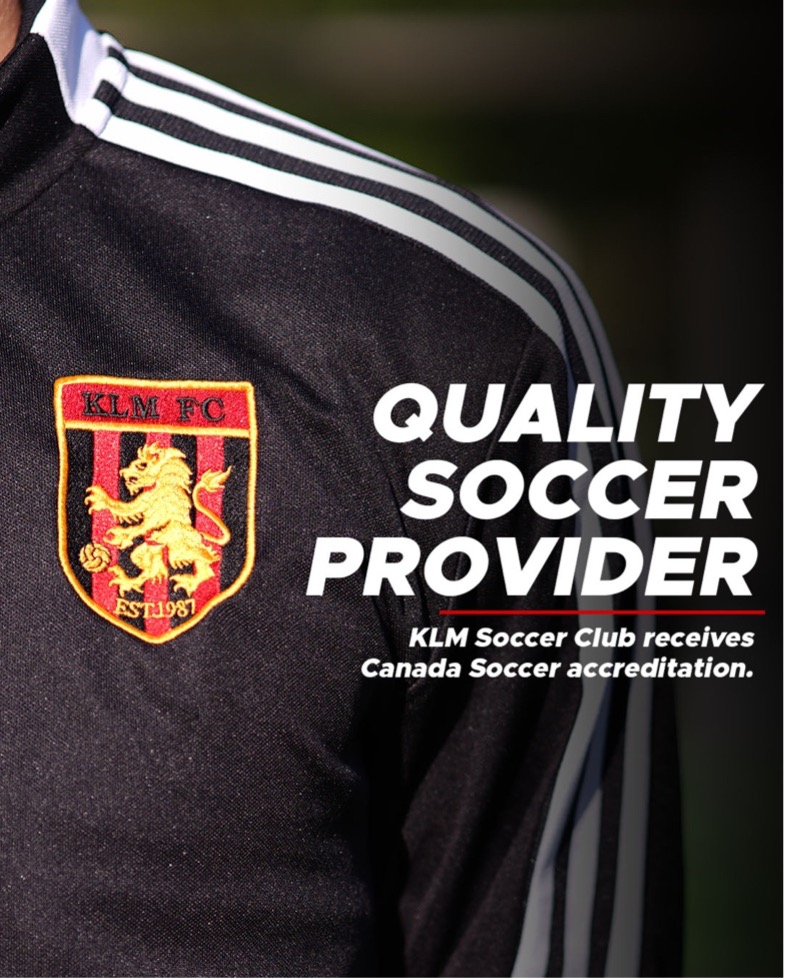 We are very happy to announce that Kensington-Little Mountain Soccer Club has received designation as a 'Quality Soccer Provider' by Canada Soccer. Canada Soccer announced in June 2023 that forty clubs across Canada, with nine clubs in British Columbia, met the Standards for their new Quality Soccer Provider accreditation, including KLM.
Dave Nutt, Canada Soccer's Director of Development, quotes that these clubs "are making a commitment to providing safe, fun, accessible and inclusive, and developmentally appropriate programming, which are the principles that underpin the Canada Soccer National Youth Club Licensing Program."
The Quality Soccer Provider accreditation ensures that all clubs within member organizations meet the necessary standards to fulfill Canada Soccer's Safe Sport Roster. KLM is committed to providing safe, fun, and inclusive learning environments for girls and boys in Vancouver from ages 3-17. We strive to develop players at all levels of play by building and improving their skills, confidence, fitness, initiative, and sense of teamwork in a fun filled and safe environment. We are proud to receive this recognition from Canada Soccer.
Read the full article from Canada Soccer here
To register for a KLM program or teams today, click here