KLM Player Pathway & Long-Term Player Development(LTPD)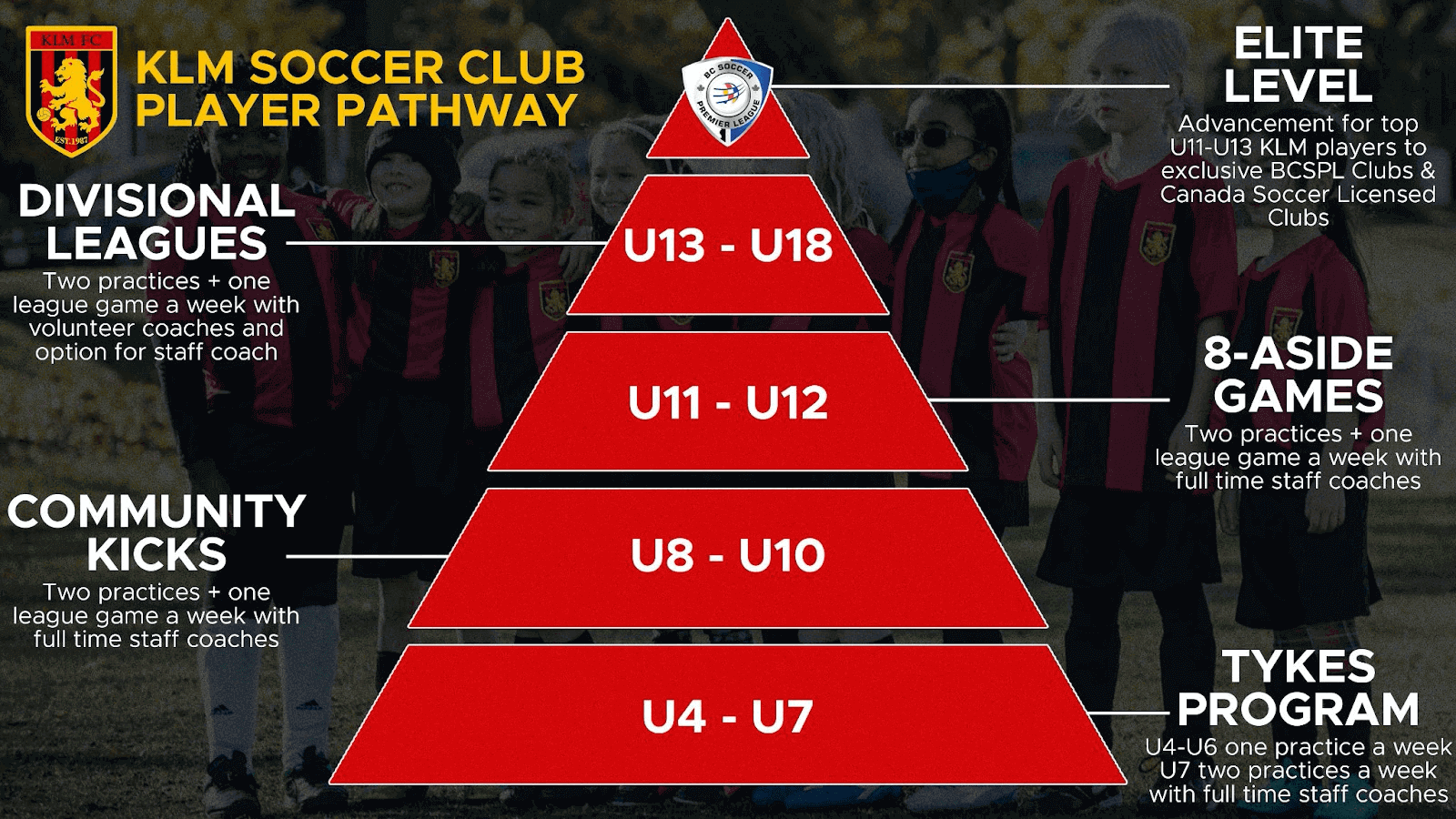 The KLM Player Pathway demonstrates our commitments to player development. It starts with the Active Start stage our Tykes Program and growth continues on to both recreationals and competitive programs and teams in older age groups.
Long-Term Player Development(LTDP) is a CSA soccer-specific adaptation of the Long-Term Athlete Development model(LTAD) developed by Canadian Sports Centres. The LTDP plan and model is designed to create the best learning and development opportunities for youth. The objectives of the LTPD model are to:
– Promote lifelong enjoyment of physical activity.
– Provide a structured player development pathway.
– Describe best practices for elite player development.
– Create long-term excellence.
KLM utilizes the Grassroots Standards set out by Canada Soccer as the baseline for our decisions on age-appropriate coach-to-player ratios, game rules, equipment, game length, and field sizes.