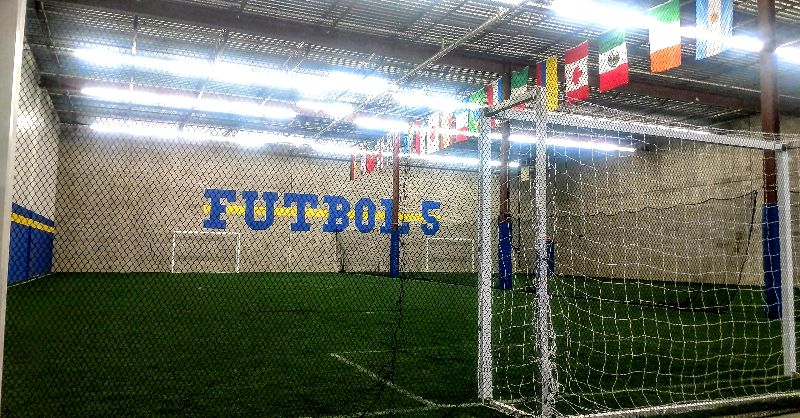 Futbol 5 Athletic Training & Fitness Centre, the best place to play 5-a-side soccer in the Lower Mainland. Located just minutes away from Coquitlam, Burnaby, Surrey and Vancouver, Futbol 5 offers over 12,000 square feet of facility complete with artificial turf fields approved with all strictly technical 5-a-side standards.
In addition to field rental services, Futbol 5 offers the following:
Youth Soccer Academy
Goalie Academy
Team & 1on1 Training
Individual Performance & Tactical Video Analysis
Youth Camps & Clinics
Personal Training & Drop-in Weight Room
Fitness Classes & Gym Memberships
Batting Cage Rentals
Birthday Parties & Private Events
Adult & Youth Soccer Leagues
We look forward to seeing the KLM teams at are our facility.